SOMEBODY HAD TO RAISE HIM!
If you like Mike Rowe of TBN's Somebody's Gotta Do It, you're going to love his mother and her mother!
Mike's mother, Peggy, is a writer with a warm sense of humor that keeps you turning the pages.
Faith was always an important part of their lives.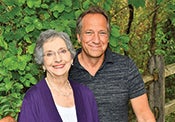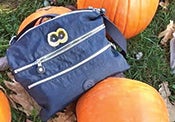 Mike grew up with his parents, John and Peggy Rowe. His grandparents lived just 100 yards away, and he credits all of them as excellent role models who taught him the important things in life like humor, being on time, patience, and the value of hard work. And faith. Faith was always an important part of their lives. They were at church whenever the doors opened, and John and Peggy still attend that same church.
During one of Mike's busier seasons, his mother wrote him an email, because he had failed to return any of several messages. Peggy loves to tell stories (you can see where Mike gets it), and this email was the story of how she left her purse in a grocery cart at Walmart. Mike made a video of himself reading the email, posted it online, and it got over 100 million views!
The stories that Mike receives from his mom, true stories she "simply had to share," continue to appear on Mike's Facebook page and website. This is one of her most famous posts: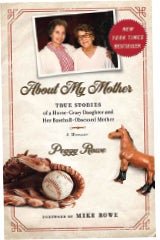 It didn't take long for publishers to figure out a video with over 100 million views had an audience, so they suggested that Peggy write a book about raising Mike. 
She went away for six  months. When Mike received the manuscript, he was surprised to learn that none of the stories were about him or his mom. Instead, they were about "Nana," Peggy's mom! 
The book became a national best seller! 
So how did a celebrity's mom become a best-selling author at age 80? By telling great stories that draw you in and remind you of your life. Look for TBN specials this month featuring Mike and Peggy Rowe, including a special Praise episode!
Peggy's stories often appear in a popular category on Mike's blog, "Texts from Mother."