OUTREACH
Your Financial Gifts Are Working Around the World!
Your TBN Networks are impacting every inhabited continent—more than 175 nations—with the love of Jesus, 24 hours a day, every day of the week! We can never thank you enough for your continued prayer and financial partnership. Together you and TBN are not only reaching individuals and families with the Gospel, but also impacting local communities with God's love through Jesus Christ.
You can give into the ongoing broadcast ministry of TBN by visiting us online at
tbn.org/give/donate
or calling us toll-free at 1-800-201-5200. 
To contact us for prayer, call toll-free 1-888-731-1000.
Thank you, partners. Because of you ...
Over 40 MILLION SOULS have been WON for JESUS.

The GOSPEL is REACHING ONCE-CLOSED COUNTRIES.

PERSECUTED BELIEVERS are ENCOURAGED and TRAINED.

There are COUNTLESS TESTIMONIES of MIRACLES and HEALINGS.

RELATIONSHIPS have been RESTORED.
Because of Your Faithfullness ...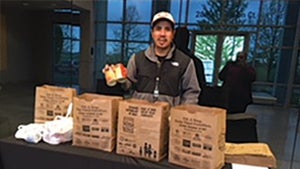 HUNGER WAS SATISFIED and families were blessed

The staff of TBN affiliate WWTO Chicago participated in the annual Stamp Out Hunger Food Drive. Local families were blessed by the abundance of collected food items.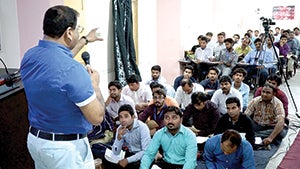 BRIDGES WERE BUILT with people in local communities
JCTV's station manager, Pastor Javed Rauf, continues to make a huge impact ministering Jesus in FGA Bible College in Pakistan.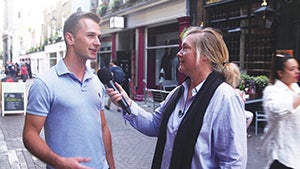 BONDS WERE STRENGTHENED by reaching the unchurched TBN UK took to the streets of central London to talk with locals about their views on topics such as mental health, suicide, and loneliness.
Here's How Prayer Is Changing Lives
TBN's prayer partners intercede around the clock 
For over 45 years, TBN's dedicated prayer partners have been lifting up the requests of millions of individuals who are desperate for an answer from God.

"We might receive a call from someone contemplating suicide," said TBN's prayer supervisor Robbie Mickley, "while the next is from someone battling cancer. Or it might be someone in need of a job, a family facing foreclosure on their home, or a parent requesting prayer for a child. The needs are endless, but we always point them to Jesus as the answer."
TBN's prayer partners are available 24 hours a day toll-free at 1-888-731-1000 in the U.S. or +1-714-731-1000 international.


TBN PRAYER IMPACT for 2018:
1,267,032  Prayer Requests
15,389  Salvations/Rededications
8,821  Praise Reports
TBN's prayer partners are available 24 hours a day toll-free at 1-888-731-1000 in the U.S. or +1-714-731-1000 international