BROADCAST
Gospel Impact—Past, Present, and Future.
TBN unveils 2020 docu-series: The State of Faith
TBN has begun production on The State of Faith, an unprecedented documentary series set for a 2020 premiere that will chart the spread of the Gospel of Jesus Christ, beginning with His first 12 followers and continuing through to the more than two billion Believers across the earth today.
Backed by scholarship and research from the Museum of the Bible in Washington, DC, The State of Faith will capture groundbreaking footage and interviews with influential voices and leaders of the faith, traversing twenty key global regions across every inhabited continent to trace the impact the Christian faith has had throughout the earth.
Matt Crouch, who will serve as executive producer of the project, noted popular culture has been attempting to define—and confine—Christianity for many years. "The State of Faith will be an intellectually and emotionally honest look at the true place of Christianity in this world," he said. "We believe this will be an opportunity for us as Christians to appreciate our wins, learn from our losses, and be inspired by what can come next." 
Go to tbn.org/movie/2020trailer to view the trailer. 
MY STORY: Faith Forward Transformations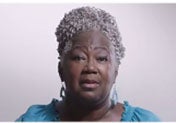 Carolyn McKinnon
 Diagnosed with a brain aneurysm, Carolyn McKinnon was given no chance to live. Not only did she miraculously live, she renewed her faith and decided that she would thrive and not just survive. To view this and other miraculous stories of lives transformed through TBN, log on to tbn.org/programs/my-story
Exclusive, Original Programs to Inspire and Inform
SMOKETOWN. . .
TBN's first dramatic original series, combines the family focus of 7th Heaven with the streetwise edge of HBO's The Wire. The 12-part miniseries centers on the fictional town of Smoketown that becomes the center of action due to a young woman's murder.
DRIVE THRU HISTORY: ACTS to REVELATION . . .
Investigates the period of time following Jesus' resurrection and examines the lives of the very first Christians and the early church.
THE BOOK of MYSTERIES . . . 
Takes you on a journey through history with Jonathan Cahn to unlock end-time mysteries and the secrets of abundant life.
JESUS the GAME CHANGER . . . 
Reveals how Christ's teachings have informed and impacted the concepts of equality of individuals, servant leadership, and more.
Real, Relevant, Life-Changing Innovative Programming Leads the Way

Mike and Mike: Huckabee and Rowe are part of an exciting TBN lineup.
One of the most exciting new additions has been Huckabee, the weekly talk show hosted by conservative commentator and former Arkansas governor Mike Huckabee, that combines news of the day, uplifting entertainment, and inspiring stories of everyday people from across America. 
"Whether it's Mike Huckabee or Mike Rowe with that down-home style that gives people a light-hearted lift, or pastors and teachers like John Gray, Joseph Prince, and Louie Giglio who encourage and inspire people with teachings directly from God's Word, every program is meant to draw people closer to Jesus Christ," explains Matt Crouch.
"More than ever before, we want to make sure that everything we produce and air is not only biblically sound, but also engaging, winsome, and interesting to someone who might just stumble on TBN or one of our member networks." – Matt Crouch
SOMEBODY'S GOTTA DO IT
Mike Rowe takes viewers across America to meet people who are making the world better.
CHASE the LION
Mark Batterson teaches and inspires viewers to grab opportunity by the mane, go after God-sized dreams, and chase the lion!
GOLIATH MUST FALL
Louie Giglio reveals how Jesus will slay the "giants" that try to rule our lives.
Content Addressing Real-Life Needs

LIVE the LET-GO LIFE
Joseph Prince shows how to cast our cares onto God and pave the way for victory in life.

CHRISTINE CAINE
Christine Caine engages with viewers to help them connect with their God-given purpose.

JOHN GRAY WORLD
John Gray offers a big helping of God's Word, preached with compassion, wisdom, and a sense of humor!

ANONYMOUS
Join Alicia Britt Chole for this series based on her bestselling book, and learn to patiently trust the work that God is doing in those times of waiting.